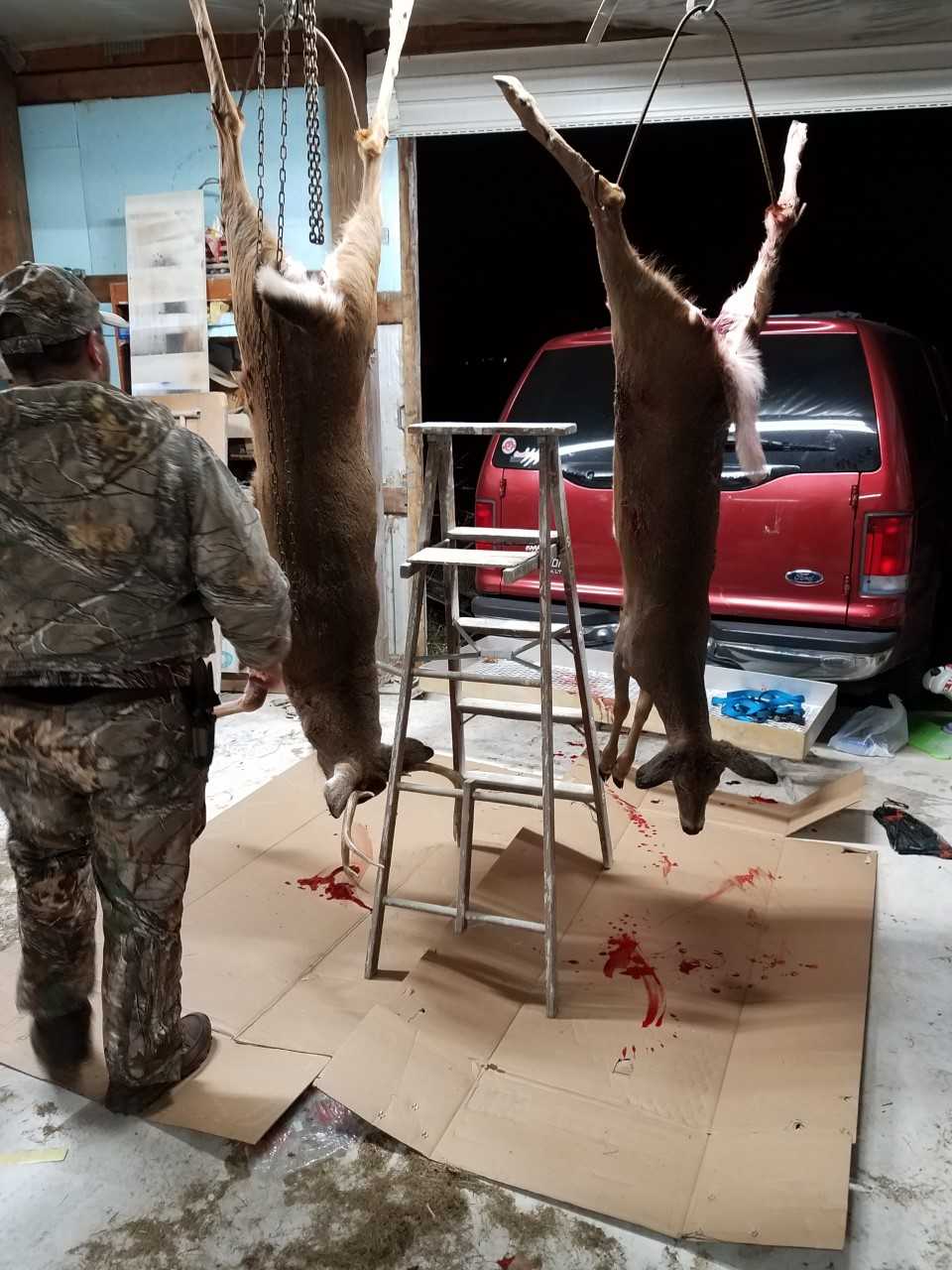 Jeremy Stone and his hunting buddy Ryan Pigford started hunting together 4 years ago.  This was their harvest from Opening Day of Modern Gun season in KY:
Mr. Pigford took the buck, which was his second kill ever (1st with a gun).
Mr. Stone took the doe, which was his 4th kill.